The Directors of our company have 40+ years of combined experience in manufacturing, sourcing and marketing some of the leading global apparel brands in India, as well as internationally.
We are a professionally managed, privately-owned company who adhere to high standards of integrity, professionalism and transparency. Our team blends youthful energy with global experience and exposure to best practices, in our quest to set new benchmarks for product quality and service in the uniforms category.
Directors who oversee our operations include:
Krishna Ramanathan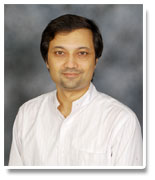 Krishna has over 20 years of experience in apparel brand-management, marketing, operations & general management in India, US & Latin America managing leading brands such as Hanes, Just My Size (JMS), Top Flite & Wonderbra. He was the founder-managing director of Hanesbrands India, a subsidiary of Hanesbrands Inc., a leading US multinational apparel company. Krishna has an MBA from the Univ. of Michigan, Ann Arbor (US) and a B.Tech (Hons) from IIT-Kharagpur.
---
Rohin Razdan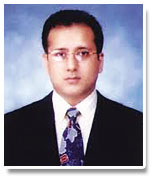 Rohin is a textile- and apparel technocrat with over 20 years experience in apparel manufacturing, product development, sourcing & general management in India, Bangladesh & Thailand. He was the managing director of Hanesbrands Inc.'s Indian sourcing arm which exported over US$250 million per year of apparel. Prior to that he was the managing director of Harvest Rich, a leading apparel exporter in Bangladesh.